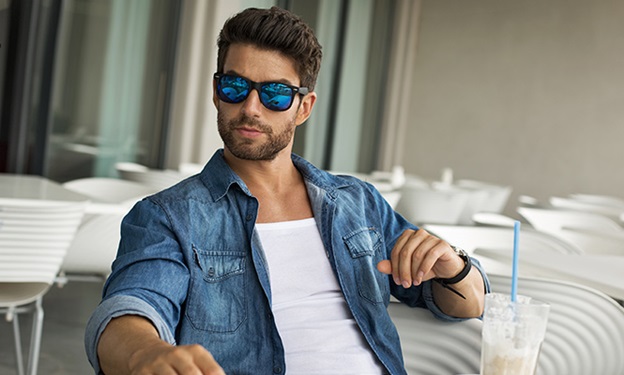 3 Things That Will Make a Difference in Your Styling as a Man
Times are changing and now people are finally going out as they used to. The Covid-19 crisis is over, and we're about to hit the bars, restaurants, discotheques, and have fun like we used to. Check out how vaccines progress on the link.
If you're one of those who haven't been out for a while, you're surely thinking about what to wear? It's been over a year since we last time had the chance to do this, and now we need to go shopping for some more clothes and accessories to make us look great.
In this article, we're sharing a few ideas about what to pay attention to, and how to make things work? Follow up if you want to know the three key items you need to mind to have perfect styling.
1. Wristwatch
The watch on your hand is long forgotten as an item that shows time and has functional value. Instead, the watch is not an accessory that stands out as part of your overall styling. If you look at the images of celebrities going out and about, you'll notice that they all have a wristwatch.
You need to find the one that will suit you best. Some watches are made so professionally and are so expensive, that they tell the people around you about the status. Others are made to fit your clothing and make your look perfect.
2. Sunglasses
The sunglasses are a must for those days when there's the sun, but they are also a great choice for when you're trying to aim for a perfect style. Not any sunglasses type will be perfect for this need, though.
If you're aiming for the fashion statement, then you need something that will be cool and fancy. You can't go with a prescription pair that is made for this. You need something that speaks for itself, like the Oliver Peoples Sunglasses whose shapes and frames are expressing your style and ideas.
3. Shoes
Did you know that the first thing women notice in a man is their shoes? It's strange but it's true. Women look at the shoes first when they meet someone for the first time. It's not understandable why, but that's the way it is.
This is why you must always pay attention to this item first. You need to make sure you have the perfect shoes on your feet. Make sure the color and the styling go with the rest of the clothes. Everyone will notice if you're not skilled in tying the parts together, and this is not something you want when you're making the first impression.
Conclusion
There you go, the three main items, features, or accessories are here. Call them whatever you like, but make sure you don't forget to pay attention to every single one of them as they are crucial for your return on the streets. Street fashion is amazing. Seeing those curious eyes looking at you makes the best feeling.