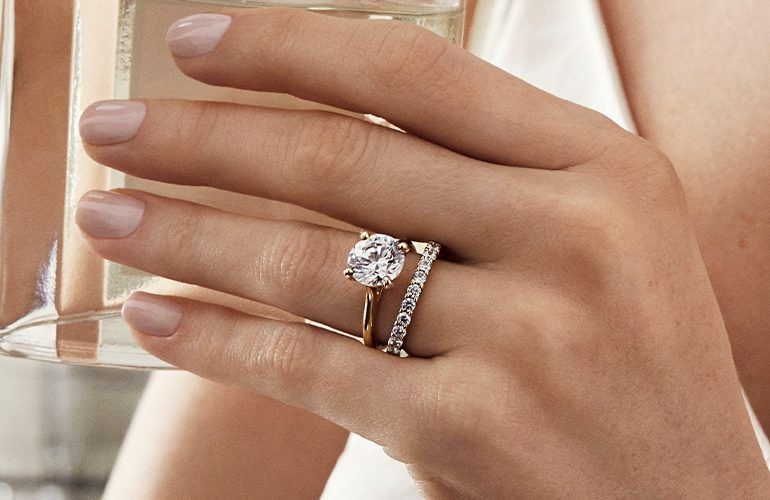 A guide to choosing the right pair of wedding rings
Getting married is a huge milestone in life and is a moment you will cherish for the rest of your life. And the perfect wedding rings become the cherry on top of this beautiful moment! This is one reason why picking the right ring can become a struggle, especially with so many designs and varieties out there. The correct one would perfectly reflect your taste, style, and personality. So, forget all about the old rules and check out this guide to picking the right rings!
Things to consider when choosing the right rings
Check out the following factors you need to consider for picking the right rings for you and your partner:
1. Set the budget
Your budget is one of the first things you need to consider and plan out before buying a wedding ring. Getting married and starting a life together can be very expensive, especially if you do not plan it properly. So, instead of going all out on the rings, go for something that fits your budget and any specific design ideas you may have in mind.
2. Choosing the diamond
Wedding rings with diamonds are a favourite among newlyweds, regardless of whether they are set in gold or any other metal. However, before buying a diamond ring, you need to look out for certain specifications to ensure that you buy the perfect ring for that special day
Colour: The clearer the diamond is, the higher its price is going to be. So depending on your budget, you can choose how clear you want your diamond to be. However, keep in mind that even if you go for less clear diamonds, the diamond would still sparkle, and when paired with white gold or platinum, the shade might not even be noticeable.
Clarity: Clarity refers to the imperfections in the stone. The higher the clarity, the fewer the flaws and the higher the cost will be.
Cut: The cut of a diamond will determine how well it is going to sparkle. One can easily notice the right cut since these will reflect light from the top.
Carat: The carat is the diamond's weight or a factor of its size. Larger diamonds are more expensive since they are rarer.

3. Choosing a metal
Wedding rings come in gold and platinum, so there are hundreds of options to choose from. Gold comes in three different shades – yellow, white, and rose – and you could pick one depending on your partner's interest. If you are planning on getting diamond rings, then go for white gold or platinum since this will accentuate the shine of the stone.
4. Decide on the shape
If your ideal rings feature diamonds, then decide on the shape of your diamond before making a decision. Diamonds come in many shapes – from oval charms to beautiful heart-shaped stones, so there is a sparkler for every style out there!
Popular designs of wedding rings
While there are so many unique designs of wedding rings out there, some trendy ones to choose from are:
1. Solitaire wedding rings
One of the most classic and traditional engagement ring styles is the solitaire, featuring a single stone on the beautiful base metal. This design allows you to choose your diamond settings and shape and is a type of ring that has stood the test of time!
2. Subtle wedding rings
If diamonds are not yours and your fiance's style, then go for classic wedding bands. These can be in plain gold or platinum bands, or you can get one featuring design. The best thing about this ring style is that it allows the couple to personalise as much as possible by engravings or setting stones.
3. Eternity bands
Nothing says "forever and forever" more than classic diamond eternity bands. This design consists of platinum or a gold band embellished with a row of tiny diamonds all around the ring. If you intend on buying wedding rings as a pair, you could both get matching eternity bands with the wife's ring featuring a single solitaire stone.
4. Geometric wedding rings
Making a statement with angular shapes like triangles and squares might be perfect for contemporary and minimalist couples. These include sharp edges and clean lines that will not fail to enhance the brilliance of the diamonds.
Though it might be hard to choose wedding rings since they come in various designs, you will be able to find the right one that matches your style! Simply refer to this guide, and you will be able to find one that is within your budget, has emotional sentiments and is the perfect portrayal of your and your to-be spouse's love!