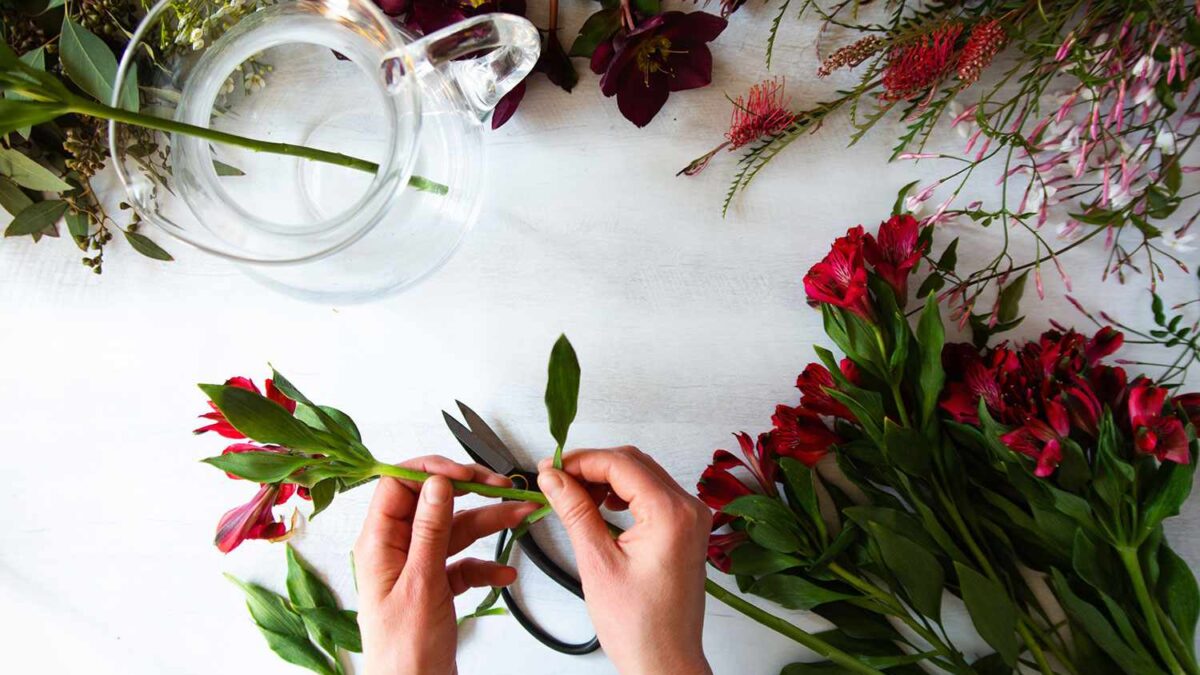 How to Make Your Wooden Flower Arrangements Better by Adding Filler Flowers
Do you like to alter the interior decor of your house every two months or with the seasons? Do you feel happier when there are flowers in your home? It's possible that after answering "yes" to the previous query, you'll go on to complain about how quickly flowers wilt. Consider using wooden flowers instead of real flowers if you like the way they look but would like them to stay longer.
These flexible wooden flowers can be used in a variety of contexts. Wedding planners utilize them for bouquets and decorations all over the reception venue, while artists use them to add a distinctive touch to their creations. You can also make use of them. They are easy to use for interior design and require little upkeep to keep them looking like new.
Simply choose a few key points and add some green flowers to them to finish the picture. The Luv Sola Flowers will be a lovely addition to your house no matter how you decide to use them. Flowers have the power to improve mood and promote tranquility when they are present in a home.
We will go over how to take care of Luv Sola wood flowers in this article so that your floral arrangements last as long as possible.
What Does Luv Sola Mean by Flowers?
The unique property of Luv Sola flowers is that, with the right maintenance, their beauty can be preserved for all time. They are beautiful, very sturdy wooden flowers. Flowers themselves come in a number of forms, and you can choose between raw or skinned flowers.
The flowers are manufactured from shola, and the plant is used to make Luv Sola wood flowers. Ivory is a good way to describe the natural color. You can also choose Skin Sola flowers, which are quite similar to the raw alternative but have a distinctive appearance thanks to the preservation of a portion of the wood's "skin." The flowers come together to form a stunning arrangement that adds a touch of sophistication and elegance to any room while remaining beautiful for a very long time.
Additionally, you have the choice of coloring your available wooden flowers. With a little work and a few unique materials, this is possible. On its website, Luv Sola offers a video that takes viewers step-by-step through the procedure.
It is important to note that the blooms are not provided with attached stalks. If you want to use your wooden flowers in a way that calls for stems, you have the choice of placing an order for them. For instance, stems are not necessary if you are decorating a frame in your home. However, you might want to add stems if you're making a wedding bouquet.
What Is The Use Of Filler Flowers?
Use green filler flowers to build your Luv Sola wooden arrangements in order to fill the gaps and save money. Similar to wooden flowers, green filler flowers come in a range of shapes and sizes. High-quality, extremely durable filler flowers are used by Luv Sola in both preserved and dried form. You can see that the green filler flowers add a splash of color to the bouquets you may make by browsing the Luv Sola website.
For ease of decorating, the stems of the green filler flowers are already attached. The rates and the assortment that is offered are of the highest caliber. When choosing the green filler flowers for your arrangement, take into account the product description. Does the package contain more than one item? What are the overall measurements of the object? Understanding the project's requirements will be simpler for you if you have access to these data.
How to Order Wooden Flowers
It could be challenging to choose at first due to the large number of options provided on the website. If you are unsure of what you want, think about buying a variety pack. When dealing with wooden flowers for the first time, you can do this to sort of "dip your toes in the water."
Making a decision about whether to include stems is crucial; if you are unsure, it is a good idea to do so. As a result, you can access them whenever you like.
It's crucial to take the size of the finished arrangement into account when selecting green filler flowers. Filler flowers are used to give a wooden arrangement more width and weight. You should proceed with caution while adding them to your shopping basket because they make a significant contribution to the finished product. Once more, you benefit from many advantages. Pick a handful that you think would be appealing to you. You will use every extra Luv Sola wood flower you purchase after you perfect the art of decorating with them.
Imagine you are engaged in a project that calls for a particular height. Pampas grass, which comes in ivory or beige and is designed to fit with any interior decor, would be a nice option in this case. Its 31-inch height will enable it to be positioned in the middle of a vertical configuration.
On the other hand, shorter elements, like the stems in the Seed Bundle, can assist fill in any gaps in your design and give the impression that it is bigger than it actually is.
The value of the green filler flowers in your arrangement should also be taken into account. A single lavender sprig, for example, can help to infuse a room with a sense of peace and tranquility, and the willow bush's golden hue, which symbolizes autumn, can warm your heart. Your green filler flowers serve a purpose beyond being decorative; they are an essential part of your arrangement. They support the overall feeling of coherence and fullness.
Getting Rid of Your Purchase
As soon as you receive your Luv Sola cargo, you must inspect everything carefully. Make sure your order includes all you need and satisfies your expectations. Second, organize your order to make it easier for you to keep track of what you have and to find it quickly when you're ready to start using it. You undoubtedly had an idea of what you wanted to do with the flowers you ordered before placing your order. Alternatively, spend some time browsing the Luv Sola website for ideas.
Conclusion
You can use your imagination to the fullest when setting up the wooden flowers you bring home. This is a fantastic way to incorporate natural and colorful materials. If you need to get in touch with us about our wooden flowers, just click here.