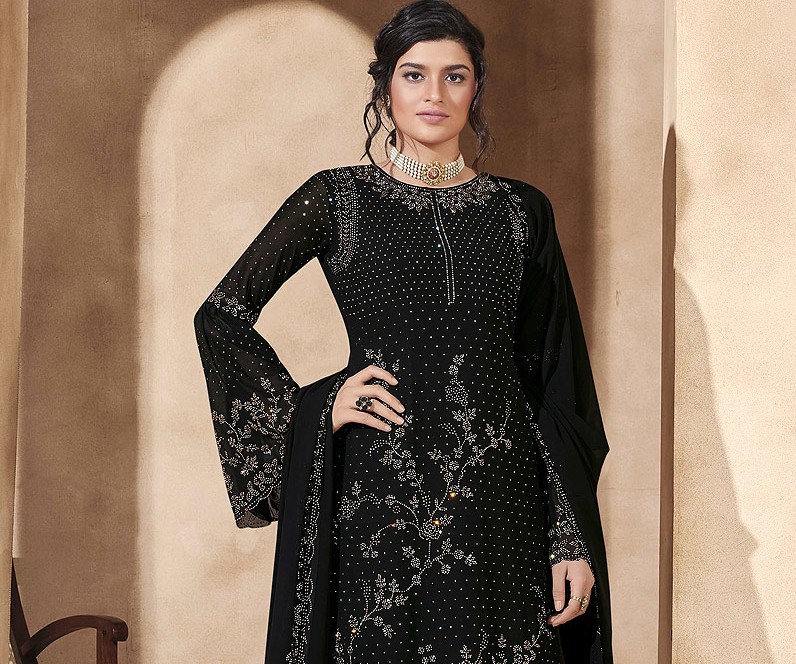 How to Choose the Perfect Salwar Kameez?
Most of the women get confused on which type of salwar kameez to wear for their upcoming special occasions. because there are hundreds of varieties of salwar kameez currently in the market. Choosing the best one by considering the latest trends it's not that easy. Sometimes you may not know which is the latest style that is currently trending so that you can quickly fill your water with that collection. So do salwar kameez online shopping so that it is easy for you to find the trendy salwar kameez because online websites only put up the latest collection on their websites so that they can quickly sell them.
Things to Keep in Mind to Buy the Perfect Salwar Kameez
The following things must be kept in mind so that you buy the best salwar kameez based on the occasion.
1. Know the time of the event: Depending on whether the event is in the daytime or nighttime, you need to pick the salwar kameez colour and design. If the event is in the daytime, choose only lighter colours, as they look extremely good. For suppose if the event is in the night, make sure you choose only dark colours. Also, based on this you can choose the right embellishments that you can wear for your dress so that to get the needed attention.
2. Know your body type: We all know that it is available in all sizes and shapes. Whatever be your body shape, a salwar kameez will enhance your beauty. But it is better that you know your body shape so that you buy the perfect outfit that looks great on you. In case you have an apple-shaped figure, an Anarkali suit is perfect for you. The same goes with pear-shaped women, hourglass-shaped women, or any other shape.
3. Pick the fabrics with care: If you want to be very comfortable in your dress, you need to choose a fabric according to the season. Cotton fabrics are best for the summer season if the event is in a closed space. You can choose polyester, silk, velvet, and other similar fabrics that will not stick to your skin.
4. Don't compromise on the size: Don't ever compromise on the size. Buying the best salwar kameez that perfectly fits you it's very important. When you are purchasing online, go through the measurements provided carefully so that you can buy the perfect size that looks great on you. For example, if you buy a tight salwar kameez, it gives you an odd look. So be very careful with the size.
These are some of the things that you need to keep in mind before buying a salwar kameez online. As you now know a few things about salwar kameez, start your search to find the best salwars for you online. If you are wondering where to buy the best salwar kameez for your next big occasion, I can suggest Hatkay.com. It is the best website for women to buy Indian clothes. Browse through the amazing collection, and we guarantee that you will buy at least a few salwar kameez for you and your family.