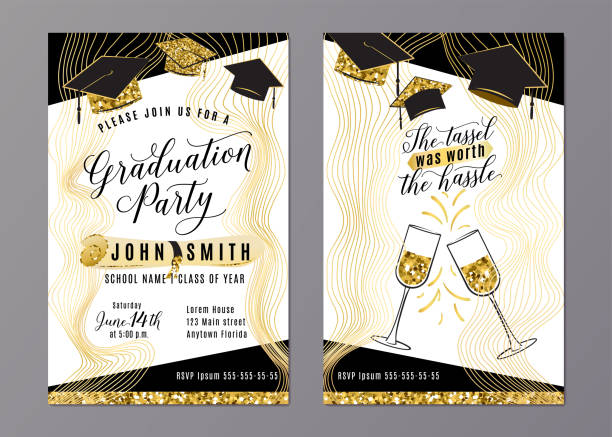 How to find the perfect graduation invitations
Graduation day has become one of the most important days for every student because it gives the feeling of accomplishment with decorated caps. This day is said to be the most memorable day as it is the day when finally your hard works pay off. One of the best ways to make this day memorable is to host a graduation party for that you must require graduation invitations. If you are looking to find the best and perfect graduation invitations for your party then you can check out nerd style.com. They are having a wide variety of options that help you to find the best for your party. 
To host the best graduation party you must have a proper venue, decoration and food with stunning graduation invitations to your family, friends and loved ones. 
Create amazing graduation invitations
When it comes to discovering graduation invitations then you can choose a paper route or you can also opt for Digital invitations. In the current scenario, online invitations are a better option as they offer a convenient and eco-friendly way of inviting guests to your grad party. Paper invitations cost you heavy as you need to put every card in a single envelope you also have to pay postage costs which is why it is less convenient as compared to online invitations. You can also go for foil graduation invites as they look stunning and made a good impact on the receiver. 
What must be included in your graduation invitation
Once you have chosen the foil graduation invite the next step is to put your feelings and thoughts into the wording of your invitation that reflects your personality and attitude. A graduation invitation is more than just giving information regarding the high school or college. While designing or creating your graduation announcement you must consider the proper etiquette and tone of creating the invitation. Graduation invitation must be brief and formal that made a good impact and be designed in a sophisticated way. 
If the event is to celebrate your doctorate then the language of invitation should be like that that it should reflect the occasion. As this event is said to be ceremonial so you are required to use language like "honoring the graduation of" or "announcing the graduation of". You should be very specific towards your tone as it made a large impact on your personality and also influence the invited person.