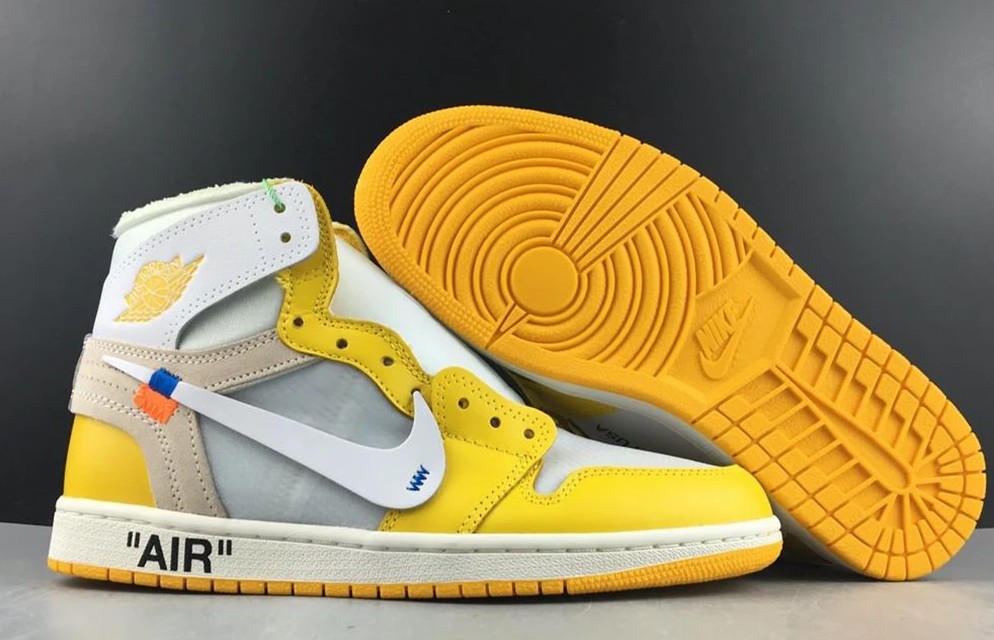 Reasons Why Sneakers Are The Perfect Shoes
Sneakers are a massive topic; there are so many sneakers available that it's difficult to know where to begin if you want to get informed on the subject. So let us take a look at few reasons that tell us why Sneakers like Off White Jordan 1 Canary Yellow are the perfect type of shoes.
1) From the first day, your feet will experience the comfort.
Sneakers, unlike other styles of shoes such as court shoes, high heels, and brogues, are not required to be worn in. There's no need to put up with a little discomfort at first because the shoes will grow more flexible and finally fit with the form of your foot. From the minute you try them on, the proper pair of sneakers will make you feel like you're walking on clouds. Say goodbye to toe pinching, pressing on the back of the heel, and any other discomfort areas.
2) Cool appearance
It is critical to allow your feet to breathe. When they don't, they get drenched with sweat, which is exactly the type of warm, wet environment in which fungus and bacteria develop. It's never a good thing to bring up foot, fungus, and germs in the same phrase! And, of course, this condition results in stinking feet. Your best choice is to get the newly released Off-White X Air Jordan 1 High Canary Yellow sneakers, which are crafted of breathable fabrics like mesh.
3) A pair suitable for every occasion
Versatility is essential. Sneakers are versatile enough to accompany you from the workplace to the bar to the party. They're even appropriate for a wedding! Trainers go with a wide range of apparel styles, including athleisure, casual, party wear, and sportswear. That doesn't necessarily imply that you're wearing the same pair of sneakers for all of these activities and clothes. But now you have a great reason to add to your sneaker collection, selecting different designs and colors to complement special situations.
4) Obtaining a boost for all of your activities
One of the primary advantages of shoes is that they give support for your feet as you conduct a variety of activities, such as rushing to catch a train, jumping up and down at a concert, and so on. One of the reasons these shoes are so popular is because they allow you to walk, run, and leap without fear of injury.
5) Environment Friendly
Sneakers have become eco-friendly. If you want to be environmentally aware while yet looking trendy, sneakers are the way to go. In addition to being extremely fashionable, these shoes have a lot to brag about in terms of sustainability.
The main and most significant reason for purchasing a fashionable pair of sneakers like Off White Jordan 1 Canary Yellow is because you like them. But, if you're looking for some explanations to soothe your conscience or justify your massive collection, this small list of reasons is a good place to start.