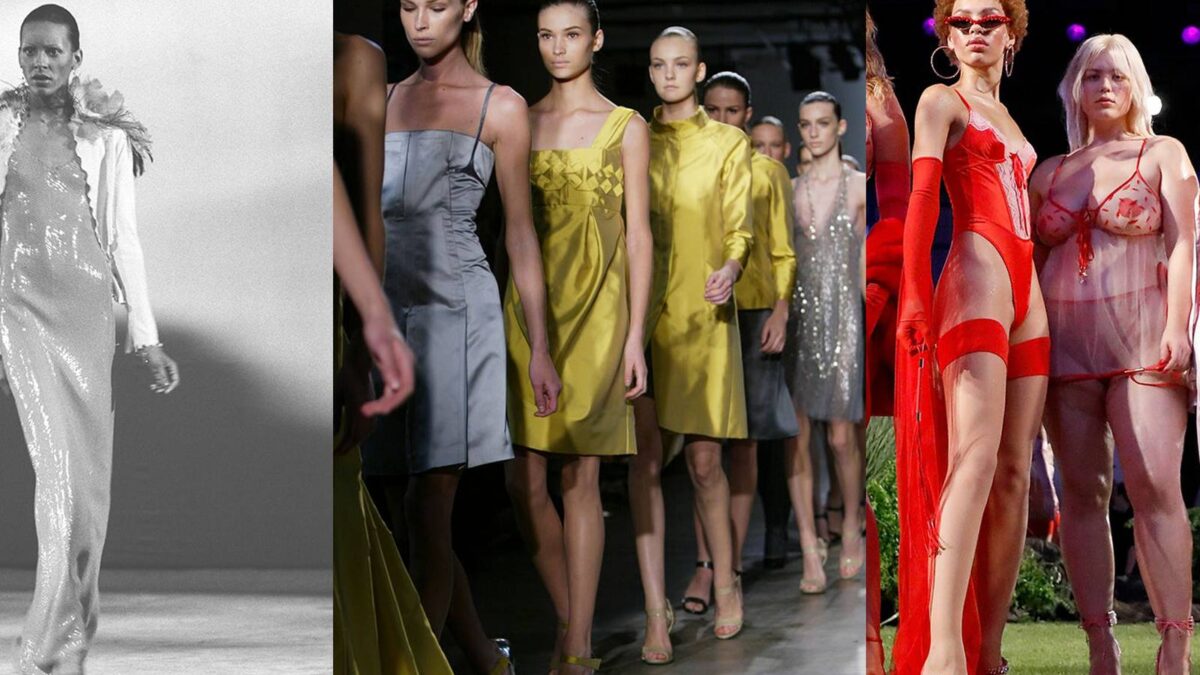 Stop Making These Forever Dressing Mistakes Right Now
Before selecting party dresses for women, it is essential to know what defines your personality and shape. There is a continual urge to follow the latest trends and other celebs' dressing styles. But will it express your style to the world? Will it do justice to your personality? It is time that you start thinking about these points.
Did you know why many women often fail to select the perfect attire for their events? That is not because they have not done their research right. But it is because they do not look for the common dressing mistakes that can break your entire look pretty severely.
You must have gone through numerous styling blogs and articles that have helped you make the perfect selection for the event. But here is a detailed guide about the common styling errors that you might overlook and need to stop doing right now:
You Need Perfect Fit, No Matter What
Many people often either wear too loose or tight dresses to their events. Why? Do you feel comfortable dressing like that? Or do you feel pretty that the tight dress can highlight your style and features adequately?
The first thing about dressing up is never wearing something too loose or tight on your curves. Even if you shop online and get that dream dress, make sure to try and fix it to find the right fit for yourself. Ultimately, you need to breathe and carry yourself comfortably at the party.
Too Many Trends Never Work
Why do you even want to follow every trend that is dominating the fashion industry? Not every attire, styling, or look can define you. And before even you start looking for party dresses for women, try to make peace with this fact.
You will always look messy if you shuffle and try including everything you saw in that top fashion magazine. Instead, ask yourself what defines your character and style. Then, select the designers that can match your requirements and then only pick that one perfect dress for yourself.
Footwear, Not All Can Highlight Your Look
People are mostly too concerned about their party dresses and completely forget how their footwear plays a significant role. It is saddening that people still don't understand that the perfect attire combines your choice of footwear.
And that is why you need to match it with your dress before you enter that event. Also, remember that you need clean, polished, not too flashy shoes that are always in good condition.
Imitating Someone Else
Celebrities display multiple styles depending on their events and shows. But do all of them define them? Probably not, and so you must never copy another person's style. Well, you can always get inspiration from fashionistas around you and even blend their styles to match yours. But no matter what, never follow anyone blindly, as that can never sit perfectly with your style.
Finally
These are a few things to keep in mind while you select your attire for the day. Also, another issue that requires your attention here would be the necessity of showing your skin. Whether you decide to get that high-slit dress for the evening party or not entirely depends on you.
However, remember that even with being sensual, you need to know where to stop. Limiting the amount of skin show is elegant and helps you carry yourself amidst the crowd without feeling awkward. So be confident, be you, and remember that no matter what, you always look beautiful.