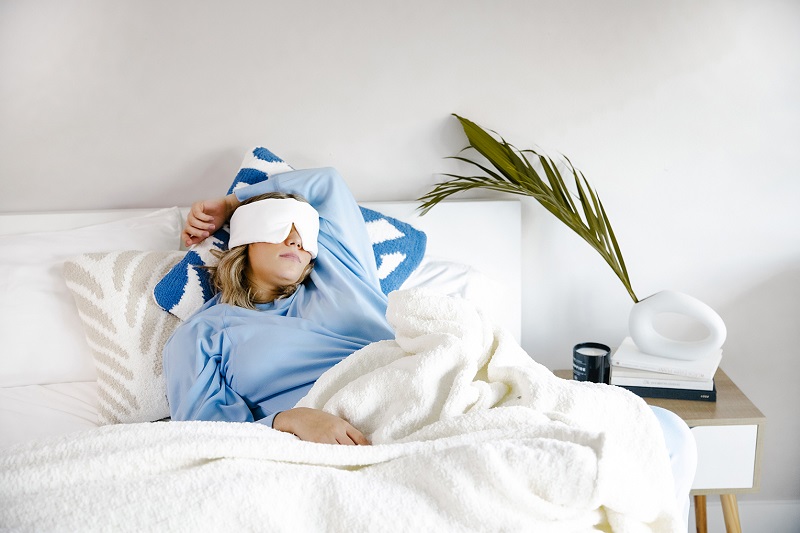 The Advantages and Disadvantages of Weighted Blankets
A blanket is not just a general product or a one-fabric-pleases-all type of thing, they are a whole product category, with differences that are designed to serve every kind of purpose, whether it's for a layer in between bed sheets, to cosy up on the couch with, for a real picnic at the park, or to help soothe anxiety and stress for a good night's rest.
You may be more familiar with cotton, microfiber, or faux fur blankets, but do you know what weighted native American blankets can do? Well, for starters, the name is pretty much self-explanatory. A weighted blanket is a large blanket that has small weights embedded into the fabric in order to help you become more calm and relaxed at night.
While they first were for medical use to treat patients with sensory problems or mental illness,  now weighted blankets are  a product that are widely used by the general public to help them reach quality sleep and peace of mind when a little bit of extra boost is needed before bed.
Now, if you're curious but still wonder if it is good for you, this article provides you with some advantages and disadvantages for you to take in consideration.
ADVANTAGES
Helps in Reducing Stress And Anxiety Before Bed
A weighted blanket gives deep pressure stimulation, which allows you to feel as if you're being hugged or held beneath the covers. This feeling can provide you with relief and comfort during times of stress, similar to how a little baby is being comforted by swaddling.
The suggested weight to use for a weighted blanket is the one that is 10 percent of your whole body weight. So for example, if you're 150 pounds, a 15-pound weighted blanket will suit you the best.
Totally A Natural Solution
You should use a weighted blanket in order to fall asleep, instead of any nighttime sleep meds which makes you feel groggy the next day, because it is totally a natural solution to lifting some weight off your shoulders before bed.
DISADVANTAGES
Weighted blankets may not be a good choice for a small child that could have trouble getting in and out of the blanket on their own. But, if your child really likes sleeping with a weighted blanket and has gotten attached to it which they usually do, these blankets are clearly more heavy than your average, which makes it difficult to travel with or frequently transport.
If Your Partner Isn't Into It?
If you share a bed with your partner, a weighted blanket may not be their thing, mainly if they run hot. While there are some cooling weighted blankets that are designed to help you stay cool and sleep better, you may have to use your weighted blanket for naptime or a solo snooze.
Probability of Not Solving Every Sleep-Related Problems
If you use a weighted blanket, it certainly could relax your mind as you go to bed. It's still important to acknowledge if there are any other problems in your life that are stopping you from having a good night's rest. In order to make sure you are setting yourself up for a sleepy success in addition to gaining the benefits of a weighted blanket, you should create a good pre-bedtime routine.