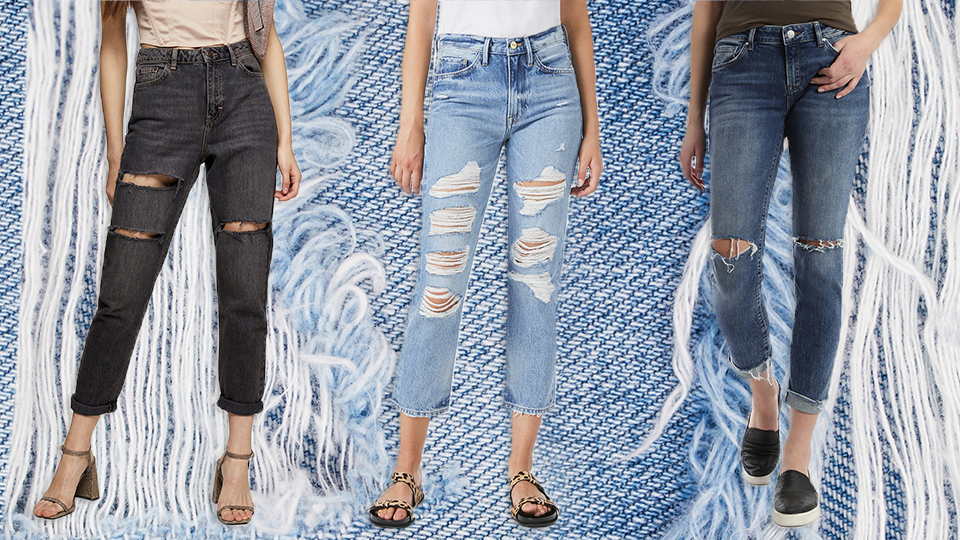 What Are the Types of Ripped Jeans You Can Wear?
Nobody like to wear torn and ripped clothes. When our clothes get old and start tearing down or if there are any holes, we normally throw them away.
However, it is not the case with jeans. Ripped jeans are a fashion statement. Nowadays, men, women as well as kids are wearing jeans that are ripped.
It gives a punky and hard rock look. It became popular during the 1980s. At that time, rock music was very popular. The majority of the punk rock bands used to wear jeans which were torn and destroyed.
As the music became popular, so does the outfit. Wearing ripped and torn jeans became a culture. Earlier only a few people used to wear it, but now, the majority of young men and women are wearing this type of jeans.
Instead of throwing away their old torn jeans, people are wearing them. However, when it comes to ripped jeans, you will have multiple options to choose from. There are many types and varieties of jeans that are ripped.
Types of Ripped Jeans:
If you want to look cool and fashionable, there is nothing better than wearing jeans that are ripped. You can choose from any of these options.
Ripped and Repaired Jeans:
This is a common type of jeans. However, it is not entirely ripped. If you want to wear torn jeans but don't want to show skin, you can buy this one. These jeans are torn but repaired to hide the holes. After tearing the jeans, a different colour denim cloth is used to repair it. You can clearly see the outline of torn jeans along with ripped threads. However, the holes will be covered with other materials.
As the name goes, these jeans are ripped only at the knees. Unlike, other jeans which are entirely ripped at different parts, it is only torn at the knee. It is classy and sophisticated. Most women wear this type of jeans. It is available in different colours. There will be either a single line tear or a huge piece of fabric ripped at the knee area.
This is another type of jeans which is completely destroyed. It is badly torn from different places. You can see the threads hanging from the jeans. Most of the people who are after punk rock look wear this type of jeans. There will be multiple gaping holes at different places like keens, thigs, shin, etc.
This is another type of jeans which is ripped. However, apart from being torn, these jeans are rolled up as well. It will be torn at different places, but the ankle part will be rolled up. You can simply take any jeans which are ripped and roll up the ankle to get this look.
It is baggy style jeans which are ripped. Mostly men wear this type of jeans. However, nowadays, women are also wearing it. It is loose and baggy with multiple holes.