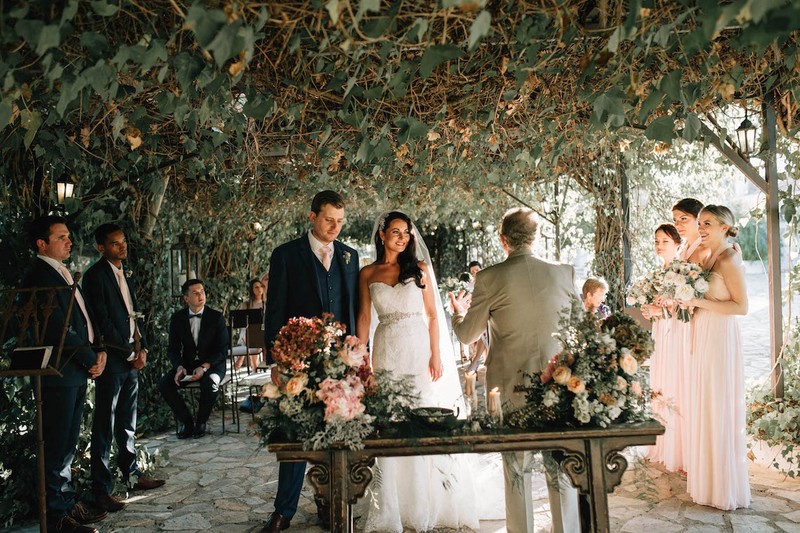 A perfect picturesque Spanish destination wedding
Organizing weddings Spain can be a daunting task, as there are many details to be taken into account and stress increases as the wedding day approaches. The minimum time needed to organize this event is about three months, mainly because of all the paperwork and administrative part that needs to be organized. 
Therefore, if you want to get married in a park, on the beach or on top of a mountain, the most important thing is to start organizing yourself some time in advance.
The perfect location in Spain
It can be useful to have the help of a wedding planner, a specialist in negotiating with suppliers and who will know how to provide you with the best places to get married in Spain. However, if you decide to organize the wedding on your own, take care to do it calmly and find quality suppliers, whom you can trust to make everything go well on this important day. Besides being important to ensure a suitable location, there is still a lot to do, from finding a good photographer to choosing the decoration for the entire ceremony. It is crucial to have a professional photographer.
Get married on the beach
If you ask people around you what word they immediately associate with Spain, they will probably say "beach". It is not surprising since that country has almost 5000 kilometers of coastline. Spain is one of the most popular beach wedding destinations. Who would not want to say "yes" with their feet buried in golden sand?
Marry in the woods
Imagine birdsong and sunlight streaming through the treetops as you look into your partner's eyes and put the ring on their finger. If this sounds like an ideal setting, then a wedding in the woods could be perfect for you. Feeling as if you are in a fairy tale is something that attracts many people to this type of place to celebrate their wedding. The advantage is that it does not need much decoration. The lush vegetation and sunlight add much to the charm of the scenery.
Marry in a church
If some of the couples are foreigners, you should know that to legalize the religious part of the marriage, it is necessary to ensure an official translation into the language of the country where you are going to perform this sacrament. Apart from that, it is perfectly possible to have a church wedding if you are religious or have a Catholic education.
Conclusion
On top of a mountain, under water, in the jungle, the choice is entirely yours. In short, there is no limit. Spain weddings have something for everyone. If you dream of getting married in an extraordinary place, it might be a good idea to enlist the help of a wedding planner, but anything is possible.