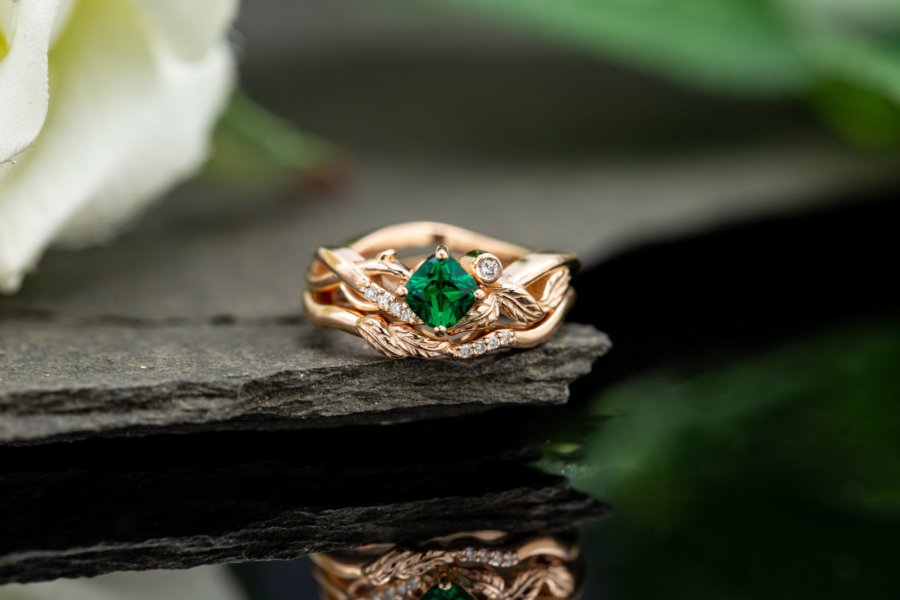 What should be your priority when buying a wedding ring?
Women usually have a personal bonding with their jewelry. When it's about wedding jewelry, particularly the ring that they mostly prefer to wear always after tying the knot, are a little choosy when selecting. Henceforth, when purchasing a wedding ring for women, make sure that your wife will love it. You can either take her when buying the ring or else know her preference about wedding rings before you buy the wedding ring for your future wife.
Here, we'll be focusing on some of your priorities as a shopper when buying a wedding ring—
Uniqueness of the ring
How unique the ring is? This must be your priority if you consider your partner to be unique! Therefore, you can go against the flow and order a customized wedding ring from a renowned jeweler. Women love bespoke jewelry, particularly when the initiative is taken by the man she loves.
If none of the pre-made rings shout out in your head as "this is the one", then stop immediately! Consult with the seller and ask whether they have rooms open for customizations. Almost all reputed jewelers whether selling online or retail provide their customers with personalization options. Make your bride's wedding ring unique!
Specifics about the ring 
Mention the specifics when placing an order for a customized wedding ring. It's important to focus on the likes and dislikes of your partner for whom you're buying the ring. When shopping for the ring, look for the pink-colored diamond she ever craved on rose gold metal or a bigger solitaire diamond on a platinum base. To see that heavenly smile on her face, you can even try to explore the engagement or wedding rings from her favorite brand!
Beauty of the wedding ring
It's important that finally, the ring you purchase is a beautiful one. If you love the ring, your future wife will like it too. You can go with the trending designs or can also shop for a traditional wedding ring if both of you have the same liking.
A reputed seller 
To purchase platinum wedding rings, stop by the reputed sellers showcasing the fine pieces of diamond wedding jewelry collections.