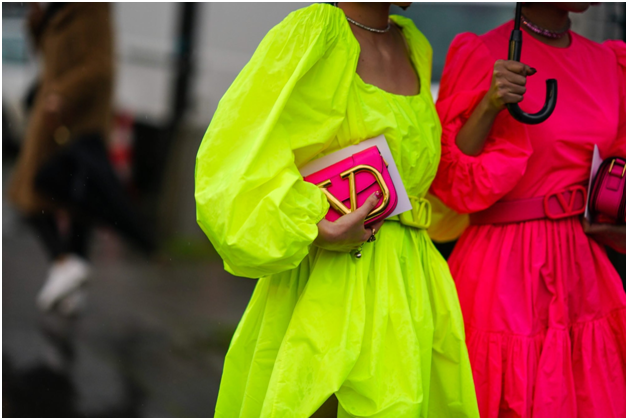 What Should You Wear on Your Birthday?
Your birthday is the time to celebrate you. It's only right to celebrate this big day in style. This is the grandest chance to gather your friends, family, and everyone important to you and have a great time. Whether you are going to a nightclub or celebrating it with a breakfast get-together, you have to dress the part. You can choose from the many birthday dresses available online which include the following:
Maxi Dress
You can have a fun and relaxing lunch with your closest friends while dolled up in a maxi dress. It is considered a timeless option on your most important day. You can choose from a slim-fit style with a sweetheart neckline or perhaps an asymmetrical design. This is, in fact, perfect for any occasion or season. It is also a fitting dress for cocktails at a bar.
Sexy Outfits
You can turn everyone's head by wearing one of the sleek and sexybirthday dresses. It doesn't matter whether you will go dancing or have dinner, you can look fabulous in a sexy outfit. You can flaunt your legs in a mini dress and top it off with an oversized blazer with matching stilettos. You may opt for the pastel shades of blue, pink, or yellow. If you want to have a vampire look, you may opt for black or charcoal. For such looks, it's best to flaunt one asset, be it your legs, arms, or decolletage.
Jumpsuit
You can bring your birthday celebration to the next level by donning in a sexy jumpsuit. This will enable you to exude a streamlined effect with maximum impact, which makes it a crucial piece of clothing to wear on your birthday. The jumpsuit may be made of denim, cotton, or leather. This adorable ensemble can be worn all year long. You can make it look wild by choosing something bright like pink, gold, or blue. If you want to retain a classic look, choose black, charcoal, or navy blue.
Mini Dress
You may also opt to wear a mini dress. This dress is perfect for the entire year. It is possible for you to dress it down or up with the help of some accessories. You can use patterned stockings with it once the weather becomes a bit cold. If the weather is warm, flaunt your legs by wearing nude heels. You can have that grunge look by choosing a leather biker jacket or use chunky boots instead of the heels.
Cocktail Dress
A cocktail dress is the usual to-go piece for a birthday celebration. It is a classic and timeless design that can be on top or below the knee in length. It can give you such a feminine feel. You may go for a strapless neckline or something with long sleeves. You can play around with various colors, textures, and designs.