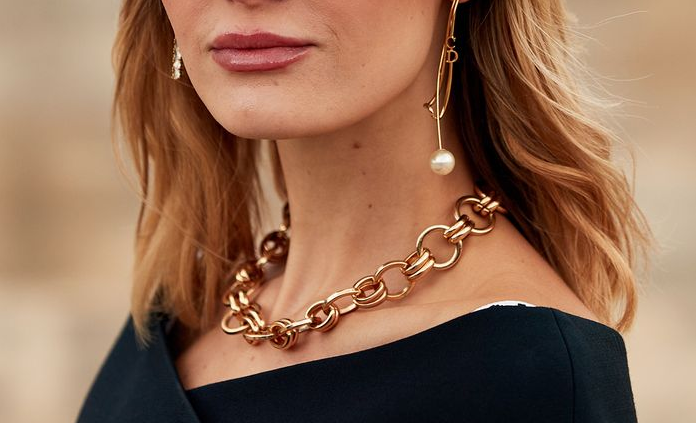 3 Things to Consider When Buying Tassel Necklaces
When you have some ribbons, a lobster claw, or a circle ring, as well as some scissors and wire cutters, then you can already try and make your own tassel necklace. However, not everyone has the time to make their own tassel necklace, which is why purchasing one seems to be more convenient. This article lists down some of the things that you need to consider when buying tassel necklaces.
Colour
One of the primary things that you need to consider when it comes to buying tassel necklaces is their colour. Tassel necklaces can come in various hues for you to choose from. When you go for neutral shades, as well as black or white, you may find them easier to pair with any colour of outfit you have in your wardrobe. On the contrary, when you go for tassel necklaces in bold and bright colours, you need to dress down a bit for your look to focus on the outfit that you are wearing.
 Tassel necklaces in different colours are available in most jewellery and accessory stores. When you explore online sources, you are most likely to find reliable shops where you can buy tassel necklaces at a very reasonable price. The best part is that when you buy online, the necklace will most likely be shipped right to your doorstep within a couple of days. Just make sure to ask for some actual photos of the necklace before it is shipped so that you will be able to manage your expectations.
Length
Apart from the colour of the tassel necklace, you should also consider its length. More often than not, tassel necklaces are designed to be either a matinee, opera, rope, or lariat type. These are the types of necklaces that are over 20 inches in length. In this case, the tassel will sit lovingly on your chest or just above your tummy. You can even layer your tassel necklace with other types of necklaces in shorter length, such as a collar, choker, or a princess. However, you need to ensure that the shorter necklaces won't overpower the overall look of the tassel necklace which is already a statement necklace in itself.
Style
Finally, you need to consider the overall style of the tassel necklace that you are interested in. Its colour should match its length and design. By definition, a tassel necklace should already be bold in a way to make a statement. However, this doesn't mean that it should already dominate your entire look. Thus, make sure that you find the appropriate balance in the overall style of the necklace. As much as possible, the tassel should still be the highlight of the design.
Nevertheless, your tassel necklace can still be adorned with certain chunky beads or small stones, as well as metallic adornments but these should be working in proportion to the overall style and design of your necklace. You should also consider the material used to make the necklace. As much as possible, only go for high-quality materials to ensure that your necklaces will last for a long time. If the material that your tassel necklace is made of is not sturdy enough, you will only get to enjoy your tassel necklace for a short period of time.
Final Word
When it comes to buying tassel necklaces, you need to consider certain factors such as their colour, length, and style. For sure, you want to go for a tassel necklace that will look good on most of your outfits for you to be able to use it whenever you want to. When you consider the factors listed above, then you will surely end up with a tassel necklace that suits your needs and preferences.