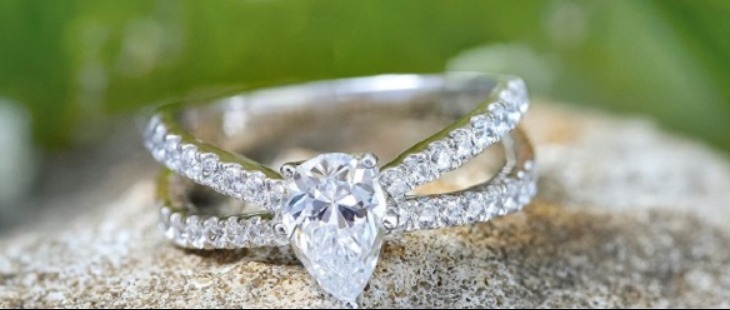 5 Wedding Ring Shopping Tips Every Bride Should Know  
When it comes to picking out the perfect wedding ring, most brides have no idea where to start. With so many options available, it can be hard to know which style is right for you, what metal is best, or how much you should spend.
But don't worry – we're here to help. In this article, we'll give you five tips for shopping for  wedding rings that will help make the process a little bit easier. Whether you're just starting to browse rings or you've already picked out your dream band, read on for some helpful advice.
Talk to your partner about what you want.
This is probably the most important tip of all. It's important to make sure that both you and your partner are on the same page when it comes to what type of ring you want. If you're not sure what you want, take some time to look online or in magazines and find styles that you like. You can also go shopping together to get a better idea of what each of you is looking for.
Decide on a budget.
Wedding rings can be expensive, so it's important to set a budget before you start shopping. This will help keep you from overspending and will narrow down your options significantly.
Don't fall in love with a ring that's out of your price range – you'll only be disappointed in the end. Work with your jeweller to find rings that fit your budget and still reflect your style.
Shop around.
Don't just go to one jeweller and buy a ring without looking around first. Comparison shopping is key when it comes to finding the best deal on wedding rings. You'll likely find that different jewellers offer different prices on the same rings, thus it's worth taking the time to visit a few different stores before making a purchase.
Narrow down your options by thinking about what type of ring would best reflect your personality and style. Classic bands, vintage-inspired, and modern designs wedding rings are all popular choices – so pick the one that speaks to you the most.
Consider your lifestyle.
Think about how active you are and how often you work with your hands. If you're the active type, you may want to consider a wedding ring that's more durable and can stand up to everyday wear and tear. A thicker band or one made from a harder metal may be a better fit for you.
On the other hand, if you're more of a low-key person, a more delicate ring might be more appropriate.
Get fitted for your ring size.
This one might seem like common sense, but many people don't actually get their ring size measured before they start shopping for rings. This can lead to disaster later on when the ring doesn't fit properly and needs to be resized (which can sometimes be costly).
Make sure to get fitted at a jewellery store so that you know your true ring size before buying anything."
Takeaway
When choosing wedding rings, it is important to think about more than just what looks good on paper or what your friends and family recommend. Wedding rings are a symbol of your commitment and should be chosen with care.
Don't feel rushed into making a decision – take your time browsing through different styles and designs until you find the perfect ring(s) for you and your fiance. Wedding ring shopping should be fun, not stressful! By following these simple tips, you can be sure to find the perfect ring for you and your fiance!