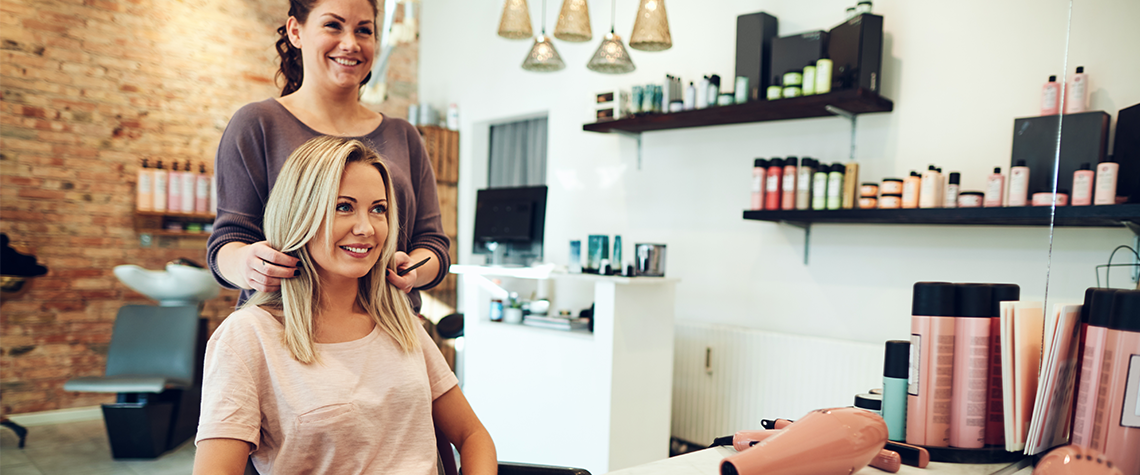 Guide to Become a Green Salon
The beauty industry is critical in assisting women and men in looking and feeling their best and moving confidently in the world. But we won't lie: most salons produce far too much garbage. Did you realize that the cosmetics business generates over 900 pounds of garbage per minute? Packaging, product, and (yes) hair all fall within this category. But, because of this game-changing project, we now know that 95 percent of our waste can be used or recycled. Green Circle Salons is a worldwide concept that makes reducing one's environmental footprint simple and economical for local salons. Almost all of the salon waste is recovered, recycled, and repurposed now all thanks to them. GCS has recycled or repurposed 2.1 million pounds of garbage since 2009, and its objective is to make the salon industry in North America totally sustainable by next year.
Green Circle assists salons in recycling and repurposing metal and plastic, as well as unwanted hair products and hair clippings. It has made us more conscious of how we utilize and dispose of waste as a company. Metal, plastic, paper, hair clippings, and chemicals now have their own bins. Everything is collected for recycling and reuse by our Green Circle partners. It's practical, and we know we're making a significant difference. Green salons work to improve the environment in a variety of ways. Here are a few examples:
Hair Clippings: Green Circle transforms hair clippings into hair booms to aid in the cleanup of oil spills. After a spill, a hair boom is a cylinder-shaped pad filled with an absorbent material that is used to sponge up the oil. Hair booms have been found in tests to be one of the most effective methods for cleaning oil, as well as being more environmentally friendly than traditional synthetic booms. Hair is biosorbent, meaning it is a natural material that absorbs oil yet repels water. Our approach allows us to keep hair clippings out of landfills while also doing good for the environment.
Plastic and metal: We recycle plastic containers, metal colour tubes, and hair foil for reuse in a variety of applications ranging from automobiles to playground equipment.
Hair products and chemicals: We use only the highest-quality products on your hair at Radiance. However, every salon produces garbage that should not be dumped into waterways. Green Circle assists us in rerouting unwanted hair products and chemicals away from local rivers and the ocean. We now collect them in a dedicated container rather than pouring them down the drain. We were able to save several pounds of product waste each week as a result of our efforts. Green Circle collects waste and safely disposes of leftover products by breaking them down with special enzymes.
Green Circle Salons was founded in the spring of 2009 with the goal of managing environmental stewardship in the salon sector. It was the world's first sustainable salon solution for recovering and repurposing beauty waste in order to keep people and the environment looking their best.