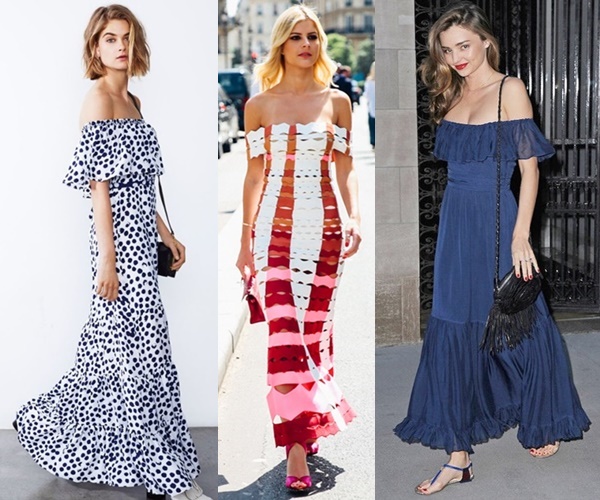 Off Shoulder Style: Can You Wear It For Every Event?
The off the shoulder dress or style has dominated the fashion world for quite some time now. Everywhere you look, you can find at least one gorgeous woman embracing her curves through her off-shoulder dress. And it can be a dress or a simple top, or a casual blouse that you can wear for multiple events.
Whether you or a celebrity, every woman loves to flaunt their style with that off-shoulder style. That is why the guest post is going to shed some light on how to utilize these fashion styles for every event. Intrigued to know more? Let's start right now!
Your Perfect Summer Outfit
Who said that an off-shoulder dress is only meant for that informal parties? However, you can wear these almost anytime during those hot summer days. It is one of the most casual and sexy wear you can wear boldly on the streets without worries.
It never shows off extra skin or makes you look vulgar but subtly blends in with the season. Also, if you are heading for a first date or a brunch, the off the shoulder dress with floral prints can be a good choice. Or go for the maxi layout if you wish to keep it flowing along those long legs.
However, try avoiding wearing such a dress to any corporate meetings or formal events. But if it is a birthday or anniversary, get a stylish one that can accentuate not only your features but your personality too.
Become The Cocktail Queen
Why do you always wear a basic maxi dress to that get-together party or the cocktail event? Why not try something new this season and get yourself an off-the-shoulder attire that can instantly get you all the attention. Become the talk of the town and rock the cocktail party with your off-the-shoulder style. Keep the accessories slightly minimalistic to let your attire do all the talking.
Wedding Can Be The Perfect Event
Well, off-the-shoulder style has always been one of the favorites for every bride. You can often find those stunning beauties embracing their style in that off the shoulder, white gown with flowers and veil. Such a combination is dominating most Christian weddings nowadays. In case you like a little more drama, get some sequins and bling on your wedding dress.
Let It Be Your Casual Companion
One of the best styling companions is your off-the-shoulder top that is pretty readily available in the market. No matter what body size or shape you have, short, long, or even a loose top with off-shoulder style can look good on you.
And whether it's a beach or an evening party, you can never go wrong with this attire. So, make it your casual partner and wear it boldly on your skin, no matter where you are.
Final Thoughts
The list doesn't end here. But these are some events where you can wear your favorite off-the-shoulder style without much thought. First, however, determine the event type beforehand and style your attire and entire look to blend it seamlessly.
Also, always have some room for experimentation. The more you explore, the better you get at flaunting your style to the world. So, no matter what, never have doubts and start tweaking with the right accessories to rock your look today!