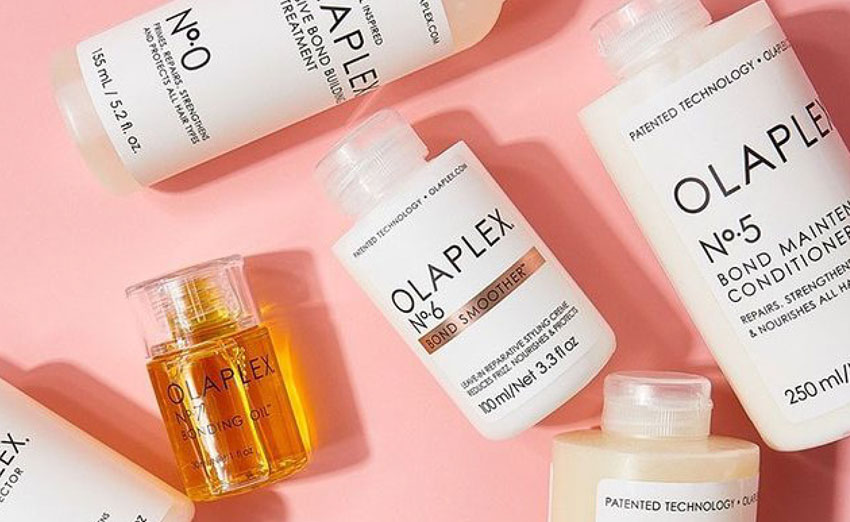 Olaplex: Everything You Need to Know
What is Olaplex?
Olaplex is a three-step hair care treatment that prevents hair damage during and after the bleaching process. The first two steps are made in the salon, while the third step is for you to maintain the result and keep the hair healthy at home in between salon visits.
Olaplex is universal: it works with all hair types and structures. According to what Martin Robertson (one of Olaplex's directors) says: "Olaplex is absolutely for everyone. All hair goes through stress, which can lead to breakage. Imagine that Olaplex is like a workout for your hair: the more you use it, the stronger and healthier it will be". Natural, colored, fine, curly, straight – all hair types benefit from Olaplex treatment.
How does Olaplex work?
What makes Olaplex different from all other hair care products is its formula based on Bis-Aminopropyl Diglycol Dimaleate molecule. It actively repairs broken bonds. Olaplex regenerates each strand of hair as a whole, from roots to end. It finds damaged bonds and re-connects them ionically and covalently.
There is a lot of buzz around Olaplex because of its incredible tool to fight hair color damage. Famous colorist Matt Rez believes that using Olaplex for lightening hair is highly important. He uses Olaplex in his salons all the time. They mix N°1 with color and apply N°2 after dyeing to strengthen the hair.
Olaplex is, indeed, especially useful for blondes, as in order to get a lighter color, they need to literally "kill" their hair. This is where Olaplex comes in and provides safe bleaching.
How to use Olaplex?
The first two steps in Olaplex systems are designed exclusively for professional use. Therefore, in advance ask your master if he uses Olaplex.
However, if you are curious to try everything on your own before proceeding with the full treatment, then you can skip right to step N°3. Many people ask will it restore the hair without using the first two steps. The answer is yes! It doesn't replace the salon treatment, but it's a great way to try the magic of Olaplex on your own.
How to use Olaplex?
There are a few different Olaplex treatments for home care. Olaplex works the best when you use it in combinations. For example, N°0 is created to be used together with N°3. This combination is the best solution if you have damaged hair. N°4 and N°5 – shampoo and conditioner. Perfect for maintaining a beautiful color and healthy look in between your salon visits. N°6 and N°7 are created to be used before and after styling to protect and straighten the hair.
How often should I use Olaplex?
It depends on how damaged your hair is. Roberston recommends using Olaplex treatment in every visit to the salon, and N°3 once or twice a week.
All Olaplex products are available at utiee.com! We offer free US shipping over $35 and free returns.
At Utiee, we care about your hair health and beauty!