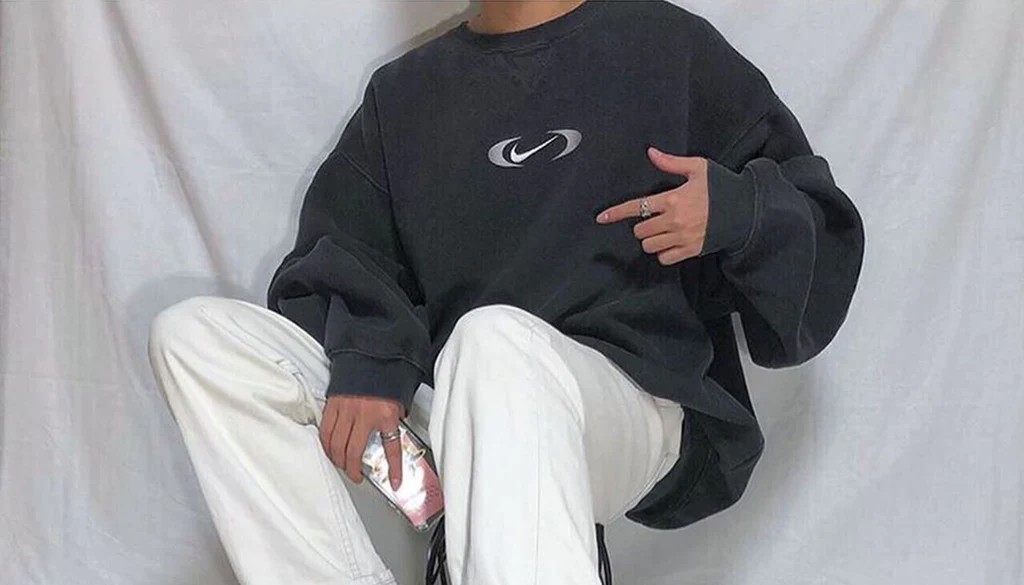 Taking a Step Back in Time with Vintage Nike Sweatshirts
Fashion trends never truly disappear, but instead, they take a step back in time and resurface with a fresh twist. The world of fashion has been taking notes from the past for decades now, and it is no surprise that vintage clothing has made a comeback. One of the most popular garments of the '80s and early '90s was the vintage Nike sweatshirt. With their colourful designs, comfortable material, and iconic symbol, vintage Nike sweatshirts have become a staple in the fashion industry. In this blog post, we will explore the history, popularity, and ways to style vintage Nike sweatshirts.
Vintage Nike sweatshirts first came into the limelight during the 1980s with the rise of tracksuits and athletic wear. Nike had already established itself as a globally recognised brand, and its sweatshirts quickly gained popularity among athletes and casual wearers alike. The brand's simple yet effective design featuring the iconic 'Swoosh' made it a fashion statement. Fans of the brand would wear Nike sweatshirts to show off their association with the brand and showcase a comfortable, trendy look.
Over the years, vintage Nike sweatshirts have become a collector's item, with many enthusiasts even wearing them to special occasions or to make a statement on the streets. The unique designs and vibrant colours of Nike's sweatshirts from the past have influenced modern-day fashion, with multiple designers trying to recreate the '80s and '90s look. From Justin Bieber to Bella Hadid, many celebrities have been spotted wearing vintage Nike sweatshirts.
Styling a vintage Nike sweatshirt can be done casually or dressed up for a night out. The easiest way to style any vintage piece is to keep the rest of the outfit simple. For a casual daytime look, pair a vintage Nike sweatshirt with high-waisted jeans or joggers, and a pair of white trainers. Alternatively, for the evening, embrace the classic '80s style and make a statement by layering with a denim jacket, high-waisted leather trousers, and a stylish pair of boots. The most crucial thing is to embrace the vintage style and showcase it with confidence.
Finally, the best part about vintage Nike sweatshirts is that they are sustainable. Vintage clothing is often considered eco-friendly because it requires no new resources and reduces waste in the fashion industry. When you purchase vintage items, you are giving them a new life and reviving something from the past. It is a way to preserve the history of fashion and add a one-of-a-kind piece to your wardrobe that no one else has.
Conclusion:
In conclusion, vintage Nike sweatshirts are a perfect example of how fashion trends resurface, refresh, and become iconic pieces once again. The history behind vintage Nike sweatshirts is fascinating, and with the rise in sustainable fashion, purchasing vintage items like these iconic sweatshirts is an excellent way to contribute to the sustainable fashion industry. Whether you dress them up or down, these sweatshirts will always make a statement and showcase your love for fashion from the past.