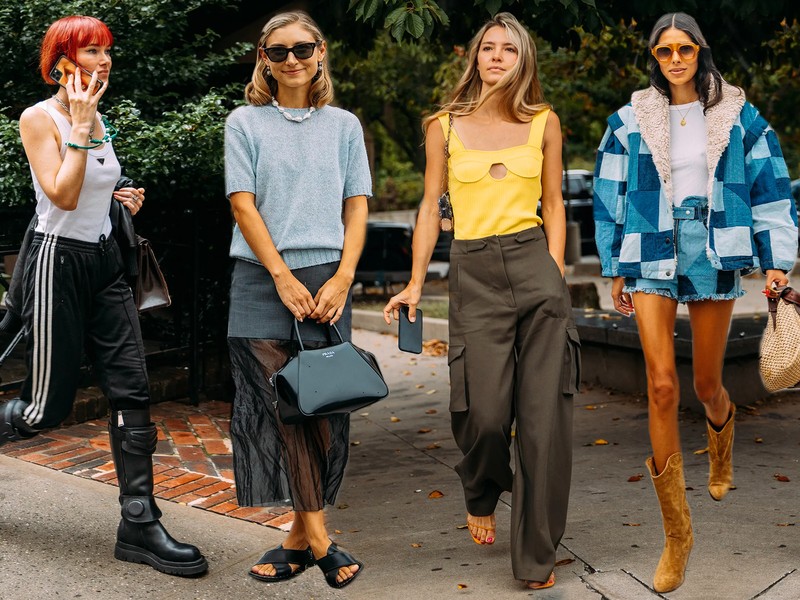 Top 4 Trendy Outfits for Women
Outfits for women mean business. They meant style and fashion. A trendy outfit comes into play when it gets the hits. The people who might have a huge impact on the trends are models, street, celebrities, fashion bloggers, and many more.  Since fashion trend always tends to come back, it's always a benefit to hold onto popular items. The trends are always a continuous reflection of society and current affairs. It can be easily influenced by any high-profile personality. The trend begins on the runway, because of its fantasy world created by the designers.
Since fashion is always coming back, this generation has up-scaled the definition of reuse. They have taken inspiration from previous times and have rearranged them to match present-day preferences. In a world of technology and the internet, fashion trends are always taking birth from paparazzi publishing a picture or a high-profile celebrity which usually creates a buzz on social networking sites. Here are some of the trends that became the talk of the town.
1-Blazers and Hoodies 
When you look at these contradicting words it may sound like a joke, but in reality, the outfit together gives off an edgy look, which is more of a street style. Since the world was struck with the covid19 hoodies became everyone's best buddy, and what is more amazing is to style your comfort with a style that has some class. These two together make a great duo that has taken over mainstream fashion. Max Fashion makes it easier to buy and create amazing, you can avail a great deal on Max Fashion code.
2- Cropped Cardigans      
An accessible, attainable, high-end outfit that defines contemporary fashion. From button-ups to embroidered, embellished, or even printed knits, the wide range of choices makes it easier for the buyer to choose their style. The cut outfit can be paired with the same material sweatpants or a midi skirt, regardless it is a super comfy and trendy style that can be followed very easily. A vintage-inspired look that became a trend very early and still holds its place is a great addition to the closet.
3-A Casual Trench Coat
A simple add-on to any outfit, without being overwhelmed, trench coats had stand the test of trend. The ultimate in-between season coat, cannot be beaten when it comes to fashion. It has been out of every other fashion season that has passed through. Brought back to life by Meghan Markle, this outfit can be paired up with a floral dress or a turtleneck with some matching shoes or heels. This comfy, outgoing coat has a perennially stylish military cut making it a staple since the First World War.
4- Maxis for the Win  
One of the most versatile outfit options for women that can be easily toned up or toned down for the ease of the even has seen the spurge of a comeback in recent years. Covering half of the body making it easier to chill around. It also had widened its range from being all solids to prints and floral and many more designs. It can be used for color blocking trends also.