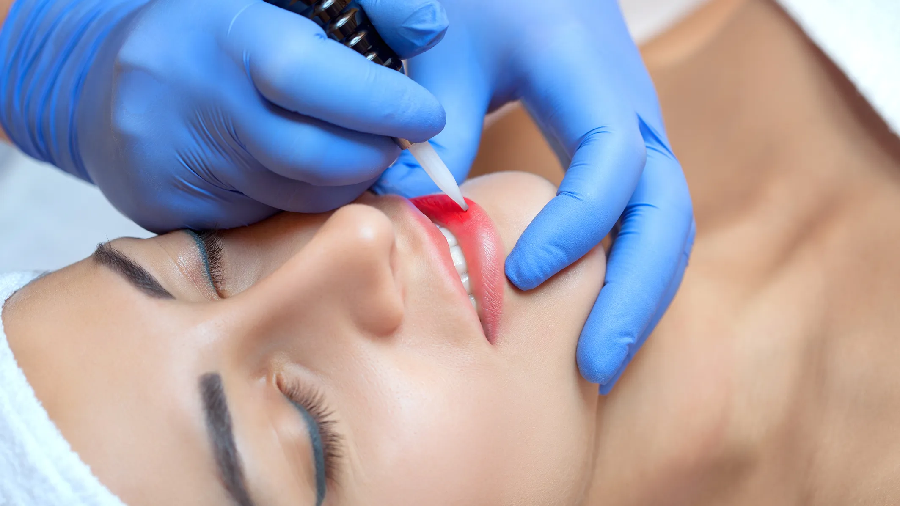 Taking Care After Permanent Makeup
Once you decide you want to make permanent makeup, you find yourself in the dilemma of where to take services from. There are several options available, but finding someone within budget and with excellent service and testimonials can be challenging.
Therefore it is crucial to consider factors to decide which professional is best for you. You can look for PMU training in Dallas, TX, to figure out options. Training from a place with a good reputation means the professional will perform his job accurately.
You must also take care of yourself with good services and hassle-free procedures. As the industry is relatively new and growing, do not rush to decide on your beautician.
The article talks about tips for eyebrows and lips after permanent makeup. Moreover, it also lists out factors for choosing the best beautician.
Eyebrows and eyeliners
Tips to take care after the eyebrows and eyeliners permanent makeup:
Healing will take time, and the area around the treated area will become darker in colour. Ensure no direct contact with sunlight as it will damage the site.
Keeping the treated area clean with lukewarm water after every 2 hours is crucial. Pat with a disposable paper towel for drying. It is essential to keep the site dry for around ten days.
Avoid using any soap or moisturizers around the treated area.
Also, do not use acne-prone or facial products to heal the treated area.
Any exposure to direct sunlight will hamper the healing process and cause sunburn.
Let the dry skin fall off naturally and do not pick or scratch; if there are excessive irritations, connect with the professional immediately.
It takes around six to eight weeks for healing to take place. It is essential to be patient during this period as your skin lightens and regenerates. Follow up on your appointments for the best results.
Lip makeup
Tips to take care after lips permanent makeup:
You may notice swelling around the treated area for up to two to three days after the procedure. You can use an ice bag for healing. It must be covered in a paper towel and applied in the morning.
Unlike in the case of eyebrows and eyeliners, the lips area should not be left dry. It will result in cracking and scabbing on the surface.
No exposure to direct sunlight for at least two weeks.
Do not wipe your lips by licking after eating food; instead, use a napkin.
While brushing, ensure the toothpaste doesn't harm the area treated.
You can use Vaseline if your lips are too dry to keep them wet and moist.
Your lips and mouth are an essential part, and before the area gets healed completely, avoid doing the abovementioned things and in any case of discomfort, connect with your professional without delay.
Factors to look for while choosing a permanent makeup artist
Several permanent makeup artists are working hard to offer their clients the best services. Do not choose one just because they provide services at lower prices than others.
Getting your makeup from the wrong artist can become your worst nightmare as it may compromise your health. So here are a few factors you should consider while looking for a pmu:
Experience and training: It is the most crucial factor to look for in an artist. Training is equally important as experience. You can ask the professional to give insight relating to services they have offered and the training process.
Certification: The makeup artist must hold certifications under the law. Without certificates, professionals are not allowed to conduct any procedure.
The certification speaks for artists regarding their permanent makeup methods, sterilization techniques, etc.
Customer review: It is more beneficial to ask professionals to give contacts of previous customers for a better review. Previous customers will provide you with an unbiased review.
Portfolio: Do not make the mistake of hiring a professional without having a look at the samples or portfolios they hold. You will get an idea about their skills and technique from the pieces.
Summing up
Professionals should invest in getting the best PMU training in Dallas, TX, in building lucrative careers. Clients should be mindful and thoroughly research the makeup artist for the best results.
It is a life-changing process, and no one wants it to be a disaster.