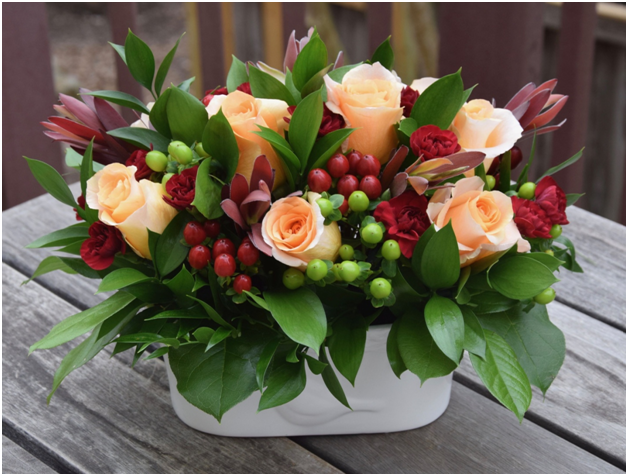 The Best Floral Arrangements That Lasts a Very Long Time
Are you a lover of flowers? Do you also hate seeing them die and wither after a week? Do you want something stunning and refreshing like a flower but won't die within a few days? If you answered yes to any of the questions above, you should get dried flowers from Milla Rose! These are the best choice for floral arrangements, which won't die because they have been through a drying process that makes them look alive and beautiful for a year or more! You will never have the same distressing feeling of looking at those sad wilting flowers anymore because dried flowers are here to save the day!
If you're wondering why dried flowers are becoming the trend nowadays, there are several reasons that you need to read about. Aside from these lasting very long, they are the perfect decor for any occasion or event that you may have. Plus, you can bring these home, and you can decorate your own house with them! Yes, to versatility! You can change up the arrangement however you like, and it's all up to you! Let's find out more reasons why dried flowers are the thing right now and not fresh flowers.
Decorations that Look Good After a Year
If you're the type of person that loves all kinds of flowers and love to decorate your house with them, then you should check out dried flowers. Yes, they may be expensive. But the value that you get is more significant than when you get fresh flowers every week! You can pay up to $50 for a bouquet that's good for one week max. But with dried flowers, you only need to pay $100, and you can have these for up to two years! Think of the amount of cash that you don't have to waste! Buy three bouquets of dried flowers, and you can change your flower arrangements every week, but still, you're able to save a ton of money!
Aside from the fact that you get to save a lot, these are very versatile. You can use dried flowers for any occasion, and you can use them to create your favourite floral arrangements, wreath, or decoration. The process of drying these flowers up gives you more chances of using them for any event. You can use the same flowers for two occasions, and nobody will notice! They will only see how gorgeous these beautiful creations are!
Dried flowers are also available for all seasons, meaning you no longer have to wait for the blooming season of a particular flower you want to buy. You can buy the flowers that you wish to but only dry. Plus, it will last for a long time. So you can recycle it and use it again and again! Nobody can stop you and judge you because flowers are the ultimate gift and decoration. You can always order dried flowers, and they will always have what you want.
Overall, dried flowers are better for longevity. Because the longer it lasts, the more possibilities you can do with it. Whereas with fresh flowers, you can only do so much with them because they are only alive for a week! So get yourself some dried flowers now. It's the best present for yourself!