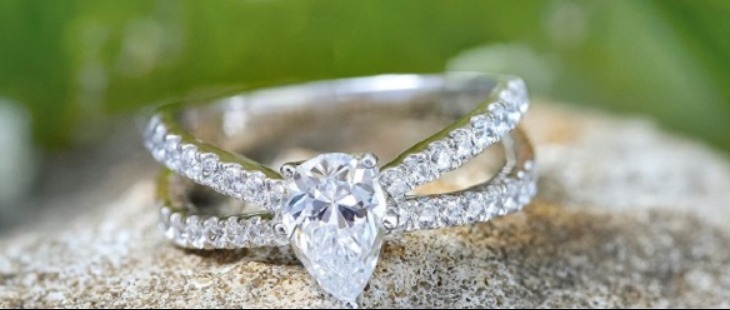 Things to Consider When Purchasing Your Wedding Rings Online
As a result of our demand for convenience, nearly everything can now be purchased online these days. We do a lot of our shopping, including buying clothes, groceries, medicine, and products for the house and other places online. It makes sense that you would not only search for but make the purchase of your wedding band on the website of a retailer such as Black Diamonds New York.
There are a lot of advantages to doing your shopping online. When you purchase online, for instance, you have more time to think about the kind of ring you want, so you don't have to rush your decision. You and your fiancé can also go shopping together if you want to. In addition, there is a significantly wider selection available online than there ever could be in a physical store, and you may be able to save money by shopping online because there are fewer overhead costs.
However, before you go ahead and buy online, there are a few things you should keep in mind. Continue reading to learn what you should avoid doing when buying online so that you have a positive experience overall.
Find Out What It Is That You Want Before You Go Shopping
Online shopping presents you with more choices than you could possibly imagine, but it also has the potential to be very overwhelming. There are instances when having an abundance of a desirable quality is simply excessive. It is a good idea, as you make your way through the numerous websites, to have a good idea of the kind of ring you are looking for in your head. If you are able to do this, you will have a better chance of quickly narrowing down the options.
To give you an illustration, if you already know that you want a non-traditional ring, looking at the website of a traditional jeweler is probably not going to yield very good results for you. Take into consideration the terms that you enter into the search engine. Search for a gothic wedding band if that is what you are interested in buying. If you have an idea of what you prefer, shopping will go more quickly.
The search will naturally be expanded if you do not have any idea what it is that you are trying to find. It is still possible to define parameters if you are willing to put in some effort and time. It's possible that you don't like gold bands, in which case you can get rid of them straight away. If the website you're looking at provides you with the opportunity, make use of the filters. You won't have too many options to choose from if you do it this way. Exploring all of the possibilities may at first seem like a lot of fun, but if you take in too much knowledge, it may rapidly become overwhelming.
Is It Possible That You Will Find What You Are Searching For at the Online Store?
You should search for websites that offer a variety of wedding rings, but you should also consider whether or not those websites meet your deadline requirements. If you require different payment alternatives or your preferred means of payment, can you find out if they offer either of those?
If you have your heart set on customization or engraving, find out if they are able to accommodate your request. There are many more steps involved in selecting the correct store than merely conducting a search on the internet.
Make Your Purchases From Reputable Companies
When making purchases, make sure to do so through a trustworthy company. This ties in with the importance of locating the right store. It might be easier to form an opinion of the store if you read reviews written by previous customers and follow the company on social media. The manner in which a business interacts with its customers can tell you a lot about the business itself.
If you have chosen to purchase online, you ought to have full faith in the website of the retail establishment from which you are purchasing items. There are a great number of online retailers that sell rings of good quality at rates that are affordable, and customers can select from a wide selection of styles. First, whittle down your options, and then think about how shipping, selection, and return policies may affect your final decision. As soon as you locate a trustworthy web store, you will be able to make a buy with complete self-assurance.
Take Your Time When Shopping
In addition, you should not be in a hurry when going through the process of making the purchase. You have an excellent chance of finding the ring that you're looking for on the first website. That is really wonderful! Make a note of the page in your head in case you need it at a later time. Once you've narrowed down your choices, it's time to pick which one will serve you and your needs the very best. After you have finished that task, it is time to place your order.
Make a note of the advantages and disadvantages of each ring so that you can choose the one that is best for you. Keep in mind that you intend to put on this ring every day for the rest of your life. You need to ensure that it is something that you genuinely enjoy doing and that it can withstand the test of time.
Don't Hesitate to Ask Questions
Never let your hesitation prevent you from seeking an explanation. Because this is such an important acquisition for you, you want to make certain that you are happy with your purchase. In addition, learning about the company's follow-up procedures can give you a better idea of how well the company takes care of its customers. Inquire about the company's return policy and what steps to take in the event that your ring requires maintenance in the future.
You could be curious about the possibility of asking questions of an online retailer, but the process is exactly the same as asking questions in person. It is possible that you will have to wait for an answer. Because they are competing for your business, internet retailers will almost always respond to your inquiries within a reasonable amount of time. Communication shouldn't take more than a day. If it does, consider the fact they might not be the store for you. Punctuality in communicating conveys a lot of information about the company.
It's possible that some of your friends and family members have had problems in the past with their own rings. They can offer suggestions as to what they might ask in your shoes.
Read the Fine Print Carefully
Many of us have made a purchase on the internet, only to receive it, try it on, and discover that it does not fit correctly because it is either too big or too small. When we neglect to read the fine print, we frequently find ourselves in this predicament. You won't want to overlook the specifics, especially with a transaction of this magnitude.
Be absolutely certain that you have a good understanding of the ring's structure, the measurements of the stone, any assurances that are provided by the vendor, and the projected delivery period before you purchase it. There is no reason for you to subject yourself to the additional anxiety of worrying that the engagement ring will not arrive in time for the wedding.
Conclusion
When looking for a wedding band online, keep these pointers in mind so that you can make an informed purchase. When they go shopping, an ever-increasing number of people choose to behave in this manner, and there is a logical explanation for why this trend is occurring. If you put in the effort, you should be able to find the engagement ring of your dreams at a price that is within your budget.
Think about the features that are most important to you in a wedding ring set, and make your decision after giving it some careful thought. Visit our website to find out more information about blackdiamondsnewyork.com, our firm, and to view our available inventory. Questions? Do not hesitate to inquire. We would be thrilled to get some feedback from you!