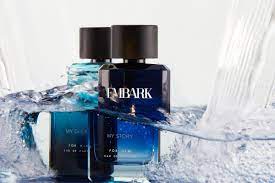 Fragrances you can't resist. Check out these Made-in-India Perfume brands to add to your collection!
There's no denying that a pleasant aroma can boost your confidence. I mean, Who doesn't enjoy a pleasant scent? Perfumes are a wonderful way to enhance your personal style and leave a lasting impression. Whether you prefer a classic, floral scent or a more modern, woodsy scent, there is a perfume out there that will fit your unique taste and personality.
When choosing a perfume, it is important to consider the scent and how it will interact with your body chemistry. Some scents may smell great on one person but not on another. It is also important to consider the occasion for which you will be wearing the perfume.
Continue reading for a list of perfume brands made in India, especially Yardley London. They provide everything, from enduring fragrances to new, delicious scents. So let's get started.
Urbane Daily Wear Cologne for Men
He runs a prosperous business during the day and rules the nightlife. In every circumstance, he adds elegance, and his capacity for adaptability is inherent in who he is. A multifunctional perfume with aromatic fougère undertones, Yardley London Urbane Daily Wear Perfume meets the desire for freshness and beauty from early morning to late evening.
Smell the memories you have! Generally speaking, you should learn from your mistakes, but with Bombay Perfumery, things are a little different. They have put up a line of perfumes inspired by Indian experiences and Mumbaikars' way of life. The crowd adores all of them, whether they are Chai Musk, the Madurai Talkies, or the Seven Islands. We adore how these scents bring back-to-life memories.
Embark Fragrances
The crisp, fragrant scent is a delight to the nose. What do they provide us? A selection of eye-catching vibrant and energizing scents for men and a choice of youthful, spirited scents for females. We can promise you that they are perfect in every way.
Yardley London Gentleman Duke
Gentleman of Yardley Designed for the charming man who stands out from the crowd, Duke by Yardley is a lively, fresh smell. Combining the perfume of a musky and smoky base with the aroma of a mystic essence of Citrus and Spearmint results in a fragrance that will brighten your day and awaken your senses.
Fragrance Story gives you access to thousands of different perfume stories, each with its own fascinating backstory. Each fragrance is as distinctive as its name. They have amazing films like Bajirao Mastani, Pink City, and City of Lakes. To explore some of their other unique goods, visit their website.
Luxury fragrances by Aamod
These Made-in-India perfumes stand out for their quality, smell, and perfection. We guarantee that you won't regret filling your vanity with Aamod Luxury Fragrances. Champagne Du Roses, Vibrant Vetiver, and Tropical Voyage are some of the fan favourites.
This indigenous brand distributes luxurious scents throughout India. The new "Make your distinctive Scent" is quite popular with their clients. Discover aroma, learn the fundamentals of perfumery, and leave a lasting impression with Sugandh Co. perfumes.