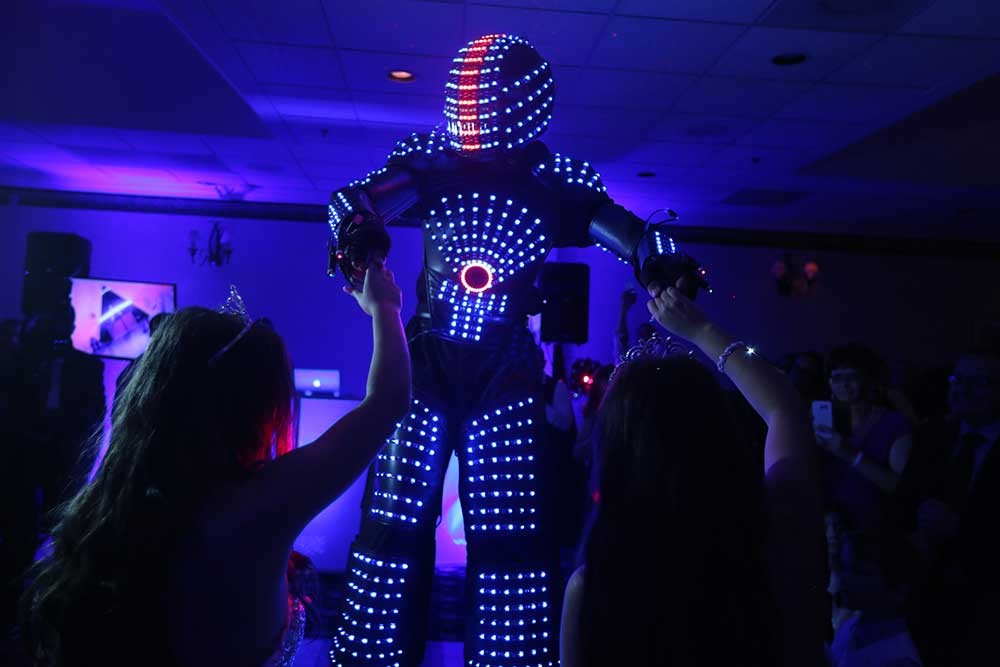 What are LED Robots and what makes them Special
Are you planning to organize an event? Do you want to add something special to it? Whether it's a corporate event or a birthday party, lights have always played a very important role when it comes to adding to the decoration and attraction of the entire setup. These days, you have the option of using LED robots. Are you new to this term? Are you wondering what it is all about? You must have made an idea by now. If you think that LED robots are mechanical devices that are like other robots which execute your commands, in that case, you are wrong. These are nothing but special suits which are made of LED lights. For instance, if it is a dance party that you have arranged, in that case, you can ask your DJ to put on an LED suit. Besides, these sorts of LED equipment have become very common in different types of events and are available in different forms and designs. Like LED lights, these suits offer different shades of light, and the fact that they are put on by human beings makes them even more attractive since movement is associated with them. 
What makes them special?
These kinds of suits are meant to add something extra to the events and parties. Imagine a drummer or a guitarist or even the lead performer of a band is performing with an LED suit on. Besides, apart from adding to the overall ambiance, these suits have also proven to be very useful when it comes to adding extra light to the interior. In dance parties and rock concerts, often, you would find that there is a lack of sufficient light. However, if the performers put on these suits and perform on the stage, in that case, it not only helps to add more to the interior lighting but at the same time makes it look very attractive.
If you are wondering where you can find these LED suits, in that case, these days, there are multiple different options available. These suits are available in a wide range of different types of designs and styles. Are you planning to buy some? If you are common in that case, you can have a look at the online stores. There are multiple different designs and patterns that are available. Are you wondering whether they're safe? Yes, they are, these suits are battery charged, and do not pose any danger to you.